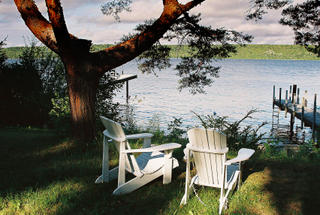 How might you build more savoring into your life? Try one of these:
1.
Designate one meal a day — or even one a week — during which you take the time to notice the aroma, flavor, and texture of what you're eating.
2.
Curl up in a favorite chair at some point after you return home from work and spend at least a half-hour reading a book purely for pleasure.
3.
Take the time to really listen to someone you love — to give that person the space to speak without interruption, for as long as it takes.
4.
Choose a place that interests you — it could be in the city or the country — and spend a couple of hours just exploring it without any specific end in mind.
5.
Buy a journal, and before you go to bed, take a few minutes to reflect on what you feel grateful for that day, and what went right.